Glamour In A Glass, Crafting The Smirnoff Espresso Martini
Indulge your senses in a symphony of flavours with our Cocktail of the Week, The Smirnoff Espresso Martini. This sophisticated libation is a perfect blend of velvety Smirnoff Vodka, rich coffee liqueur, sweet sugar syrup, and the bold kick of fresh espresso. It is a concoction that not only stimulates your taste buds but also adds a touch of glamour to any occasion. The marriage of premium vodka and the robust essence of freshly brewed coffee creates a harmonious balance that's both invigorating and indulgent. Garnished with coffee beans for that extra touch of elegance, the Smirnoff Espresso Martini is a celebration in a glass. Elevate your mixology game and treat yourself to the luxurious fusion of vodka and coffee—perfectly crafted for those who appreciate the finer things in life.
Ingredients
50 ml Smirnoff Vodka NO. 21
25 ml Coffee Liqueur
15 ml Sugar Syrup
35 ml Fresh Espresso
3 Coffee Beana
Instructions
Fill shaker with ice
Add Smirnoff vodka
Add fresh espresso
Add fresh espresso
Shake for 15 seconds
Strain into a chilled martini cocktail glass
Garnish with 3 coffee beans
EXCESSIVE ALCOHOL CONSUMPTION IS HARMFUL TO HEALTH. NOT FOR SALES TO PERSONS UNDER THE AGE OF 18 YEARS
Introducing the Cocktail of the Week, a concept developed by Go Places in collaboration with the Bar & Mixology Awards, an esteemed program by International Quality Awards. This exclusive column is brought to you by Go Places Digital, in partnership with leading spirit distributors. If you are a spirit distributor looking to showcase your exceptional spirits to a targeted audience, we invite you to contact us for promotional opportunities.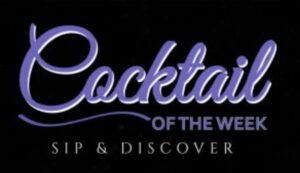 Call: +254724740527
Email: mansoor@goplacesonline.com